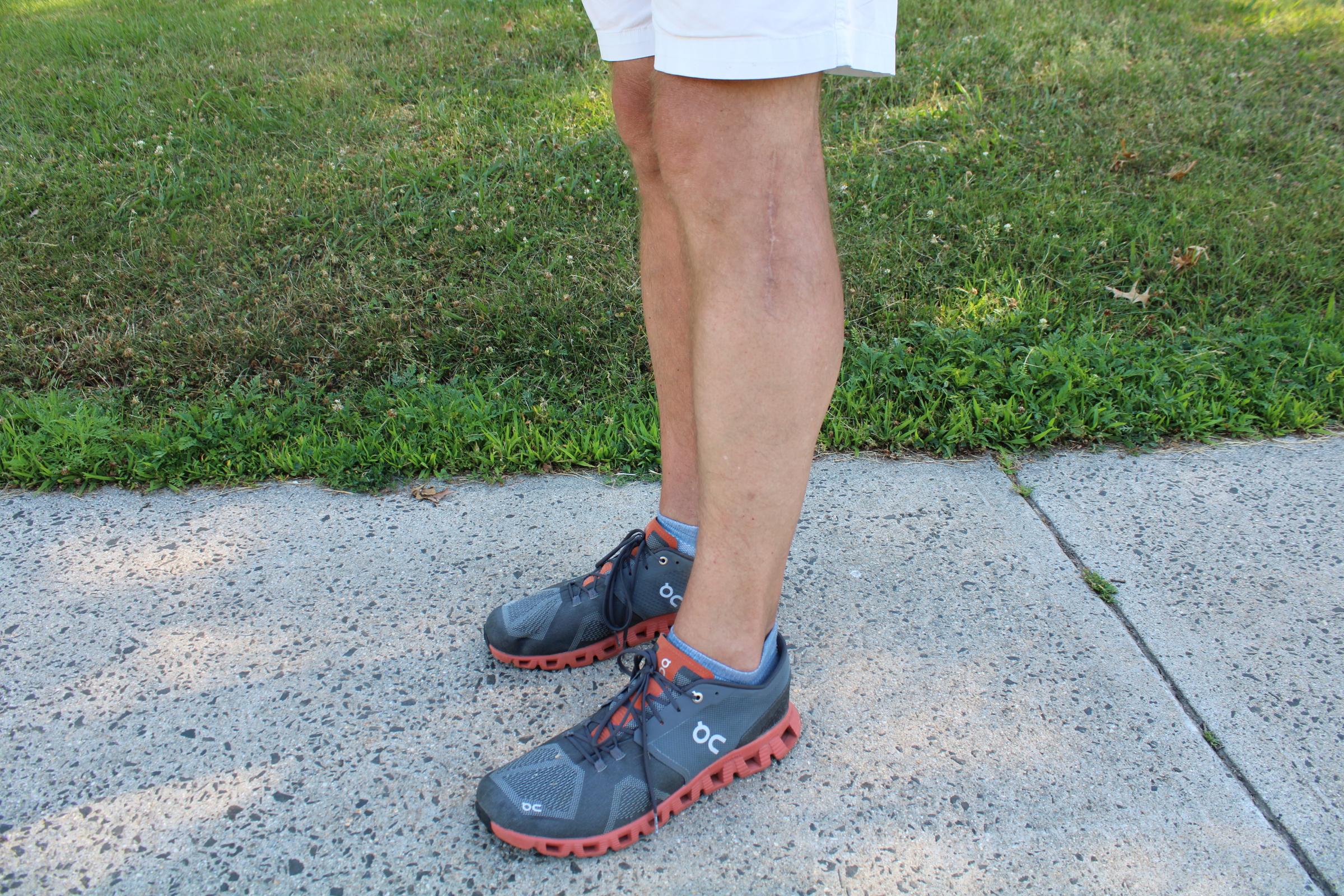 U.S. Sen. Chris Murphy arrived in town to complete his sixth ​"walk across Connecticut" blister-free in a new pair of kicks — after receiving an earful from voters about national, not just local, politics this time.
Murphy's annual 70-mile hike began in a kayak on the Housatonic River Monday. It concluded late Thursday afternoon at outhern Connecticut State University. Outside of Buley Library, Murphy's staff joined university students and local elected officials for an ice cream cool-down.
Over four days spent in 13 different towns and cities, Murphy said, people seemed to be paying attention to national headlines in addition to their hometown news.
Typically, in the past, he said, ​"I don't hear about the issues that are dominating cable news shows like MSNBC and Fox." Instead, he often hears from residents about ​"the same issues that are directly affecting them every year," like municipal taxes.
Right now people across Connecticut are feeling emotionally taxed not just by their town's mill rates, he reported — but by country-wide gun violence, Supreme Court power trips, and, yes, inflation.
"At least there was finally conversation about what we're gonna do, not, ​'Are we ever gonna do something?" Murphy told the crowd gathered at SCSU.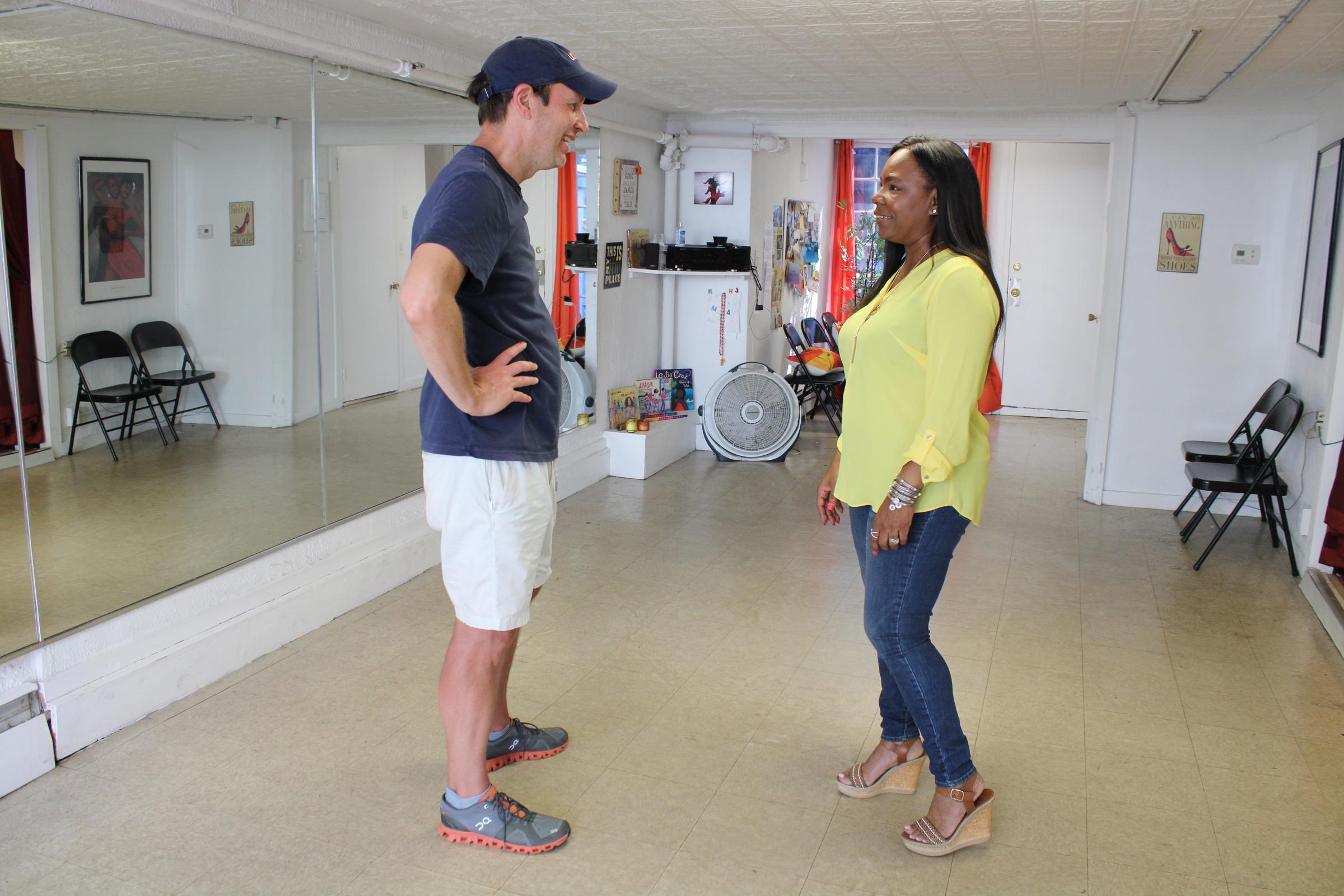 A young New Havener pursued Murphy on the trail to talk about the current Congressional hearings into the Jan. 6 attack on the Capitol and lament ​"the state of democracy in our country," Murphy recalled. A few years back, ​"not a single person in Connecticut wanted to talk to me about the Mueller investigation" into alleged Russian election meddlinn.
A man ​"outside of a Verizon store told Murphy ​"way too many guns and not enough police." Others reinforced Murphy's understanding of how ​"pedestrian-unfriendly" Connecticut is, though, Murphy argued, New Haven is a lot more walkable than the many sidewalk-less suburbs he traversed this week. All across the state, he noted, are frustrated about gas prices.
Murphy said he believed the Supreme Court's recent rulings — especially their decision to upend the constitutional right to abortion — were so ​"cataclysmic" that the public was ​"shocked" back into checking on federal-level decisions.
In other words, ​"all politics is local" seems to have transitioned into ​"all politics is national" over the past year.
In some cases, Murphy acknowledged he didn't have the answers. There's not necessarily much the government can do, for example, to decrease the cost of filling peoples' gas tanks.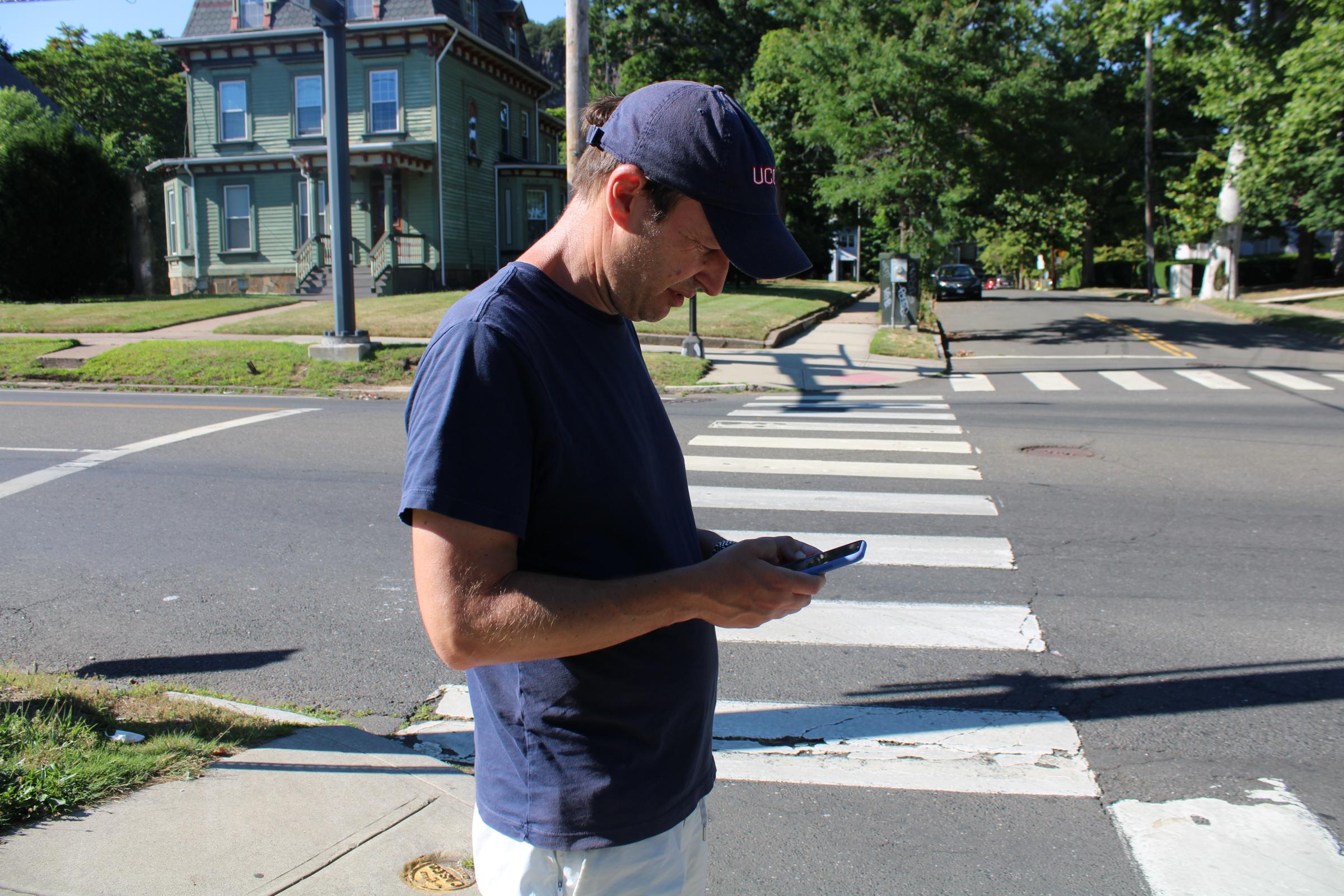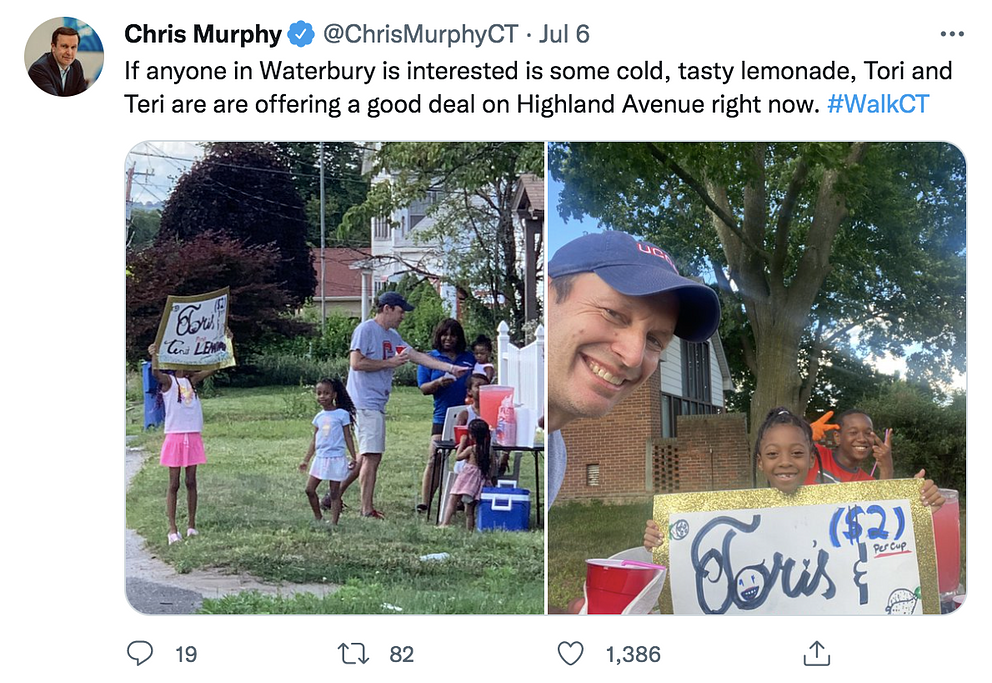 This year's walk was also a Murphy victory lap. In addition to figuring out how to protect his feet from Connecticut-crossing casualties (slipping a pair of Wrightsock™ friction-resistant socks under his Swiss engineered running shoes, which only two days ago replaced the same pair of Nikes he has otherwise worn since he started the tradition in 2016), Murphy crafted a bipartisan gun-safety bill that became law two weeks ago, realizing a goal he has worked towards since the 2012 Sandy Hook Massacre. It was the first major gun-control measure in decades.
Murphy mentioned that at least 20 people ​"in dangerous stretches of road with no place to park their cars got out and thanked me for Congress's passage of the gun safety bill," virtually all of them parents of children or students themselves.
"As much as that bill's the first step, it's the first first step this country's seen in 30 years," he said.
The passage of that bill cemented his position on the list of Democrats considered potential 2024 presidential contenders if Joe Biden does not seek reelection. Asked Thursday about how likely he is to seek out the presidency, Murphy responded: ​"My feelings are simple — Joe Biden is running again, and I'm gonna very enthusiastically support him. It seems a little silly to speculate about two elections from now."
He thanked residents he encountered this week for telling him ​"their stories," helping him to ​"shape my priorities," and making him ​"more excited" to return ​"back to Washington," where he promised ​"we are going to have a very serious conversation about how we don't cede all, total, complete legislative power to an unelected branch of government."
In the meantime, he encouraged everyone to get out of their houses and stroll around their community. ​"We have challenges, we have struggles. But we also live in a really wonderful, kind place." 
When you walk Connecticut, he said, ​"you get to see it step by step."
He concluded: ​"Get out and see your state."