Lynn Blackwell Dean, a multimillionaire St. Bernard Parish businessman who was known as a tight-fisted conservative and social liberal during a 23-year career in parish and state politics, died Wednesday at St. Anthony's Garden, a senior living center in Covington. He was 98.
Dean, a marine engineer who founded a company that makes offshore oil platforms, was a member of the St. Bernard Parish School Board from 1981 to 1991. After the parish replaced the police jury with the president-council form of government, he was the first parish president from 1992 to 1996. Dean moved on to the state Senate in 1996 by defeating Senate President Samuel "Sammy" Nunez Jr. He served eight years in Baton Rouge.
Throughout Dean's time in elective office, "he had a healthy distrust of government," said Mike Bayham, secretary of Louisiana's Republican Party. "He wanted efficient government operating with minimum revenue."
He was fabled for his frugality. He saved machine parts because they might be usable again and he once called the parish schools superintendent after midnight because the lights were left on in a school. In a 1991 interview, he bragged about taking home a cabbage he had found on the side of a road, cleaning it and using it for meals for nearly a week.
"It was the biggest cabbage I've ever seen," Dean said. "Drop it, and it'd damn near crush your foot. I couldn't let that go to waste."
Dean had his quirks. He hated taxes, except those on tobacco and liquor because he abhorred smoking and drinking, Bayham said. Although he was a fiscal hawk, he stood up for gay rights, saying that the government shouldn't get involved in defining marriage. He was the lone member of the St. Bernard Council to oppose a measure defining marriage as a union between a man and a woman.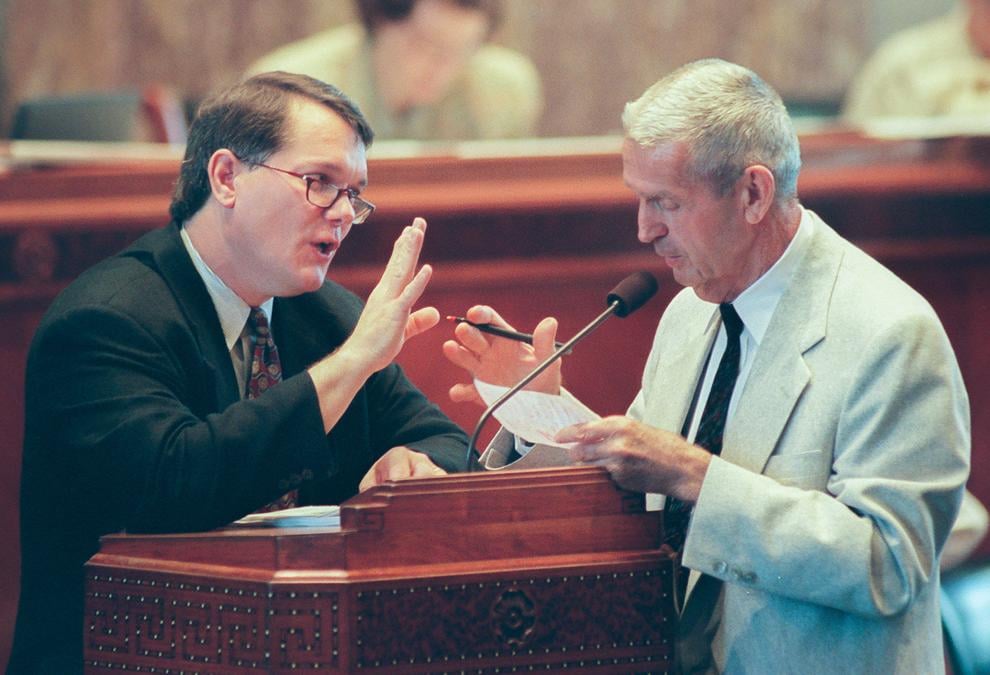 Sometimes, Dean's tactics were too much for others to bear. In a 1981 school board meeting, a reporter said, fellow board member Hillary "Tookie" Nunez, Samuel Nunez's nephew, slugged him, knocking him out cold for 10 seconds.
Although Dean kept the jacket he wore that night in a freezer for years to preserve the blood he spilled, he wound up being grateful for the punch, and not just because Nunez had to pay $5,000 for his medical bills.
"Before he punched me, my nose was always pointed a little to the left," Dean said in the 1991 interview. "Now look. It's straight! I swear Tookie Nunez straightened my nose for me. I got $5,000 and a free nose job."
In that interview, Dean said, "Sometimes I put my tongue in gear before I put my brain in gear. That's my problem. I talk too much."
He used that excuse in 2002 after testifying in federal court that he had used the N-word – in jest, he said – and had voted for the former Ku Klux Klan leader David Duke for governor in 1991. He had been testifying in favor of a St. Bernard Parish School Board redistricting plan that, civic groups charged, diluted Black voting strength.
Black leaders were irate. "He just said what he really is," said state Sen. Greg Tarver, D-Shreveport.
But White politicians accepted those remarks as part of Dean being Dean. "I don't think anyone should be surprised by Mr. Dean saying something bizarre," Bayham said then.
"I'm the first to say I probably talk too much," Dean said then. "But nobody can say Lynn Dean is against Black people. I'm not a racist. We're all some shade of color, from black to white."
Dean was born on Dec. 22, 1923, in Big Lake County in eastern Arkansas. The family moved to New Orleans, and he graduated from Warren Easton High School. He became a marine engineer and founded the Universal Repair Service in 1949 with his twin brother, Orrin.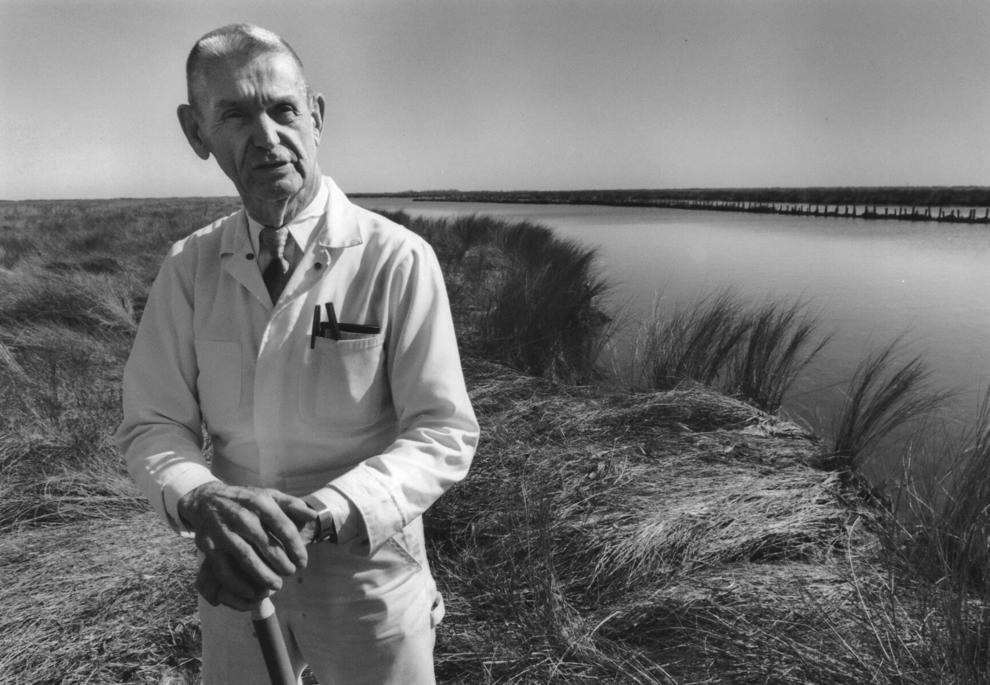 Sometime during the 1950s, he said in the 1991 interview, he awoke in the middle of the night with an inspiration: Build a self-propelled offshore marine platform with legs that would stick to the bottom of the ocean and provide a steady work space.
That was the genesis of Elevating Boats Inc., a company that came to be worth millions, although Dean professed not to care about the money. "It's all paper money," he said in the interview. "I'm happy to work. To me, all these big machines are my toys. You don't know the thrill I get pushing a button to work my cranes. The money doesn't mean a thing."
Despite his reputation as a spendthrift, Dean donated land for a state park, a shelter for battered women and a parish vocational-technical school. He regularly gave money to help the library buy books and equipment, and he gave thousands of dollars to local churches and charities, with the provision that they not make his generosity public.
In summing up Dean's multifaceted personality, Sharon Williams, a lawyer who worked with him, said, "He was brilliant, and he had a definite sense of right and wrong, of how things should be, and he acted on them."
Survivors include his wife, Jacqueline Miles Dean; a son, Douglas Dean; a daughter, Cherry Dean; 10 grandchildren; and 28 grandchildren.
Funeral plans are incomplete.